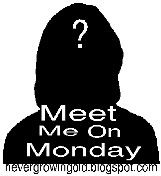 Questions:
1. How many pillows do you sleep with?
2. Where will you eat on Thanksgiving?
3. Would you rather go to a party or host a party?
4. How many purses (for the guys..wallets) do you own?
5. What is your favorite kind of seafood?
my answers:
1. i sleep with four large pillows and sometimes jared's baby bolsters and moo pillow join the party!
3. i'd rather that i go to a party than host it, from what i experienced with my son's first birthday (which reminds me, i haven't posted it in its entirety)!
indigo baby!
photo courtesy of indigomanila
5. my favorite kind of seafood is tuna!i can eat everything tuna, tuna belly, sizzling tuna, and yes even fita in tuna flavor used to by my staple. can't get enough of it:)